Building a Flood Smart Seacoast
SHEA's "Flood Smart" program consists of two components: The Flood Smart Seacoast was a series of three informative workshops, organized and presented in partnership with the New Hampshire Departments of Environmental Services Coastal Program, during June, July and August, 2018.
The "Building A Flood Smart Seacoast" workshops were developed in partnership with the NHDEA Coastal Program and were designed to provide a broad range of information about various aspects of the impacts of coastal flooding on properties and structures. The goal of the workshops was to inform property owners and town officials, and to help those affected property owners make better-informed decisions about how to make their property more flood resilient.
The Flood Smart Roundtable is an ongoing series of informal discussions with coastal property owners and residents on a wide range of topics related to the causes and impacts of coastal flooding from sea level rise and storm surges.
Please see below for presentations from the workshops, and links to additional relevant information.
Flood Smart Workshop Series
 WorkShop #1
Intro to Coastal Flooding & Property Level Resilience Strategies
Why does it flood? How do salt marshes and dunes help reduce flooding? Is your property at risk? What can you do to enhance your property's flooding resilience? 
Resources Below
WorkShop #2
Options for Protecting Existing Homes from Coastal Flooding
Flood insurance: Required? A good choice? Premium reduction strategies & claim-filing tips. Elevation? Floodproofing? Which retro-fitting method(s) might be right for your home? 
Resources Below
WorkShop #3
Smart Shoreline Management
What are your goals for dealing with flooding when it occurs? What factors should you keep in mind? What should you do next to figure it out if shoreline stabilization is right for you?
Resources Below
Summary of the "Build a Floodsmart Seacoast" Workshops
Nathalie Morison, Coastal Resilience Specialist with the NHDES Coastal Program and one of the program's organizers, wrote about her 6 key takeaways from the "Build a Floodsmart Seacoast" workshop series.
Click here for her informative blog post.
Intro to Coastal Flooding & Property Level Resilience Strategies
The Protective Role Sand Dunes & Salt Marsh Play
Here is the slide presentation, used by Alyson Eberhardt in Workshop #1 to help explain how sand dunes and salt marshes help protect us from high tides and storm surges, as well as the other benefits they provide.
Click HERE to view the slides.
Flood Ready & Flood Protection
Click HERE to learn about what to have in a ready-to-go emergency kit if you and your family need to evacuate quickly.
Click HERE to sign up for local emergency notifications (text, email, or phone) through NH Alerts.
Click HERE for a FEMA document that explains how to protect yourself and your property, and details steps to take now so you can act quickly when an emergency hits.
Click HERE for tips on staying safe before, during and after a flood.
Click HERE for information about what you need to know about filing a flood insurance claim, tips on what you can do, and what you need to know before your flood insurance adjuster arrives, and other related visitors to expect at your property.
Click HERE for information about the dangers that may remain after floodwaters subside, and things to remember in the days after a flood.
Click HERE for tips on driving during natural disasters.
Understanding Your Flood Risk
Jennifer Gilbert, from the NH Office of Strategic Planning, and New Hampshire's State Coordinator for the National Flood Insurance Program, presented some very helpful information about flood insurance for all property owners. 
HERE are the slides from Jennifer's presentation.
FEMA Flood Map Service Center: Click HERE to search by address to determine if your property is in a Special Flood Hazard Zone.
FEMA Map Services: Click HERE for a step-by-step guide to searching and printing maps on the FEMA Flood Map Service website.
NOAA Weather Services Hydrographs: These sites show high and low tide predictions, including predicted amounts of precipitation for 2-3 days ahead. Click HERE for Hampton. Click HERE for Portsmouth/Fort Point.
NOAA's High Tide Flooding Seasonal Bulletins and Annual Reports. Click HERE for these Annual Reports that provide a summary of events from the previous year, as well as regional predictions via the quarterly Seasonal Bulletins.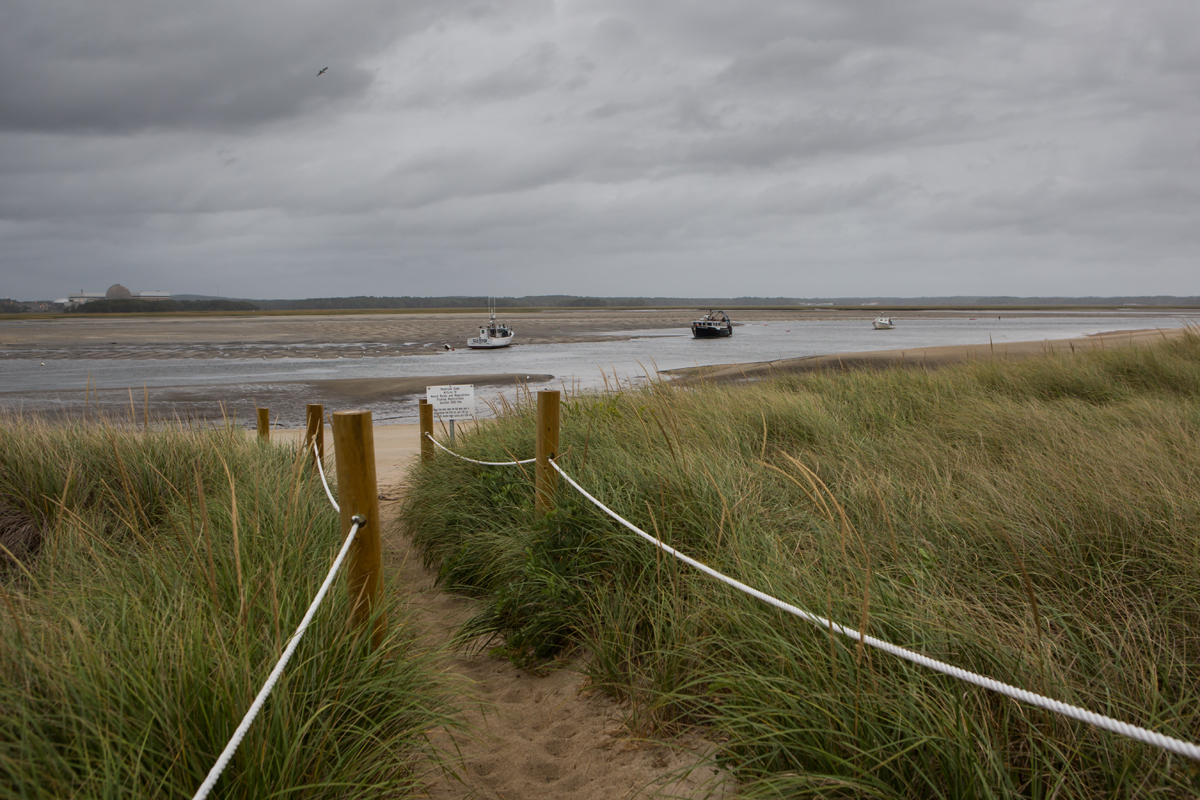 Options for Protecting Existing Homes from Coastal Flooding
Local Floodplan Management Requirements
For questions about your town's requirements, search your town website for the appropriate person. Most often, that person will be in the Building, Planning or Natural Resource/Conversation office.
 Click here to learn who needs elevation certificates, and why they need them.
Click here for a FEMA documentation with considerations and guidelines. 
Click here for FEMA information about break-away walls, which may be used under an elevated structure in certain conditions.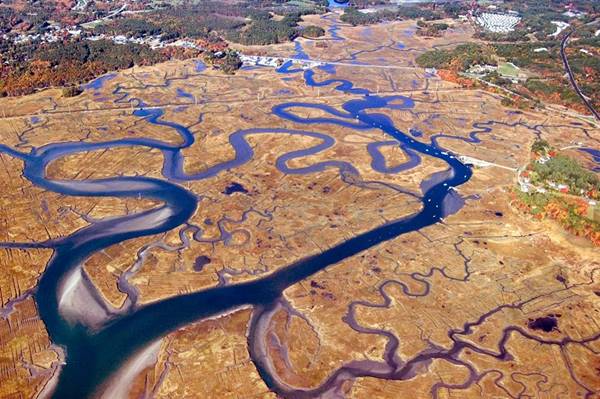 This report provides profile pages for different living shoreline types that highlight site selection criteria, design criteria, case studies and regulatory considerations.
Options for Protecting Existing Homes from Coastal Flooding
Click here for the full slide set from Workshop #3. Topics include: Why Are We Flooding; How Landforms Help Us; Why Your Site Matters: Strategies for Shoreline and Property Management, including How to Keep Water Out, Live with Water, and Get Out of Water's Way.
 WorkShop #1
Beach Grass Common Garden
Alyson Eberhardt
New Hampshire Sea Grant & Cooperative Extension Specialist
603-862-6709
Land Surveying and Elevation Certificates
Jim Nadeau
Nadeau Land Surveys
207-878-7870
866-439-5930
 WorkShop #2
Flood Insurance
Jennifer Gilbert, CFM, ANFI
NH Floodplan Management Program
State Coordinator
603-271-1762
Bob Desaulniers
FEMA Region 1
Senior Insurance Specialist
617-832-4760
robert.desaulniers@fema.dhs.gov
For local floodplan management information, search your town's website for the appropriate staff person. Most often, the person will be in the Building, Planning or Natural Resource/Conservation office.
In Hampton, contact:
Rayann Dionne
Conservation Coordinator
603-929-5808
State Wetlands Permits
Eben M. Lewis
NH Department of Environmental Services, land Resources Management Program
Wetlands Inspector, Southeast Region Supervisor
603-559-1515
 WorkShop #3
Living Shorelines
Kirsten Howard, CFM
NHDEA Coastal Program Coastal Resilience Coordinator
603-559-0020
Dr. David Burdick
UNH Jackson Estuarine Lab
Dr. Tom Ballestero
UNH Stormwater Center
Subscribe to Our Newsletter
Our bimonthly newsletter contains information about upcoming events from SHEA and the NH coast.